特集ページ
[2days | 1night] Komoro Castle & Nunobiki Kan'non Walk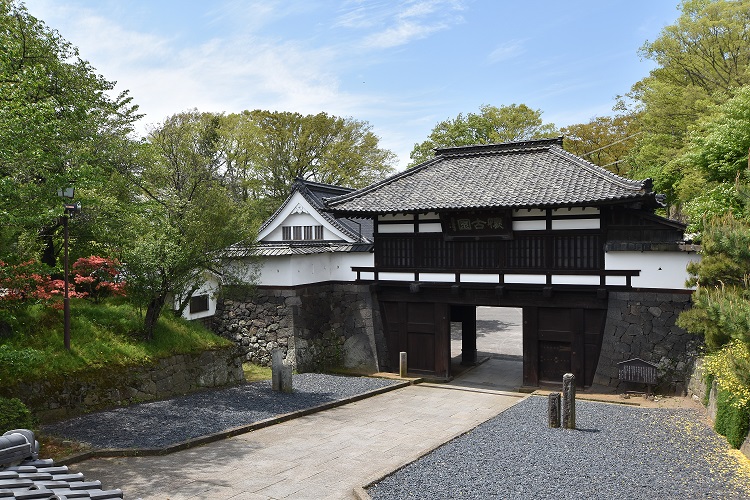 ---
Visit Japan's only "ana-jiro,"
and trace the footpath of Zenko-ji temple pilgrims
Day 1
Komoro Castle & Hokkokukaido Komoro Post Town Walk
Leaving Tokyo Station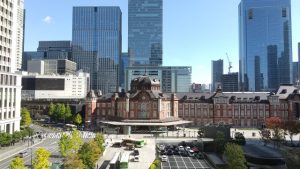 JR Hokuriku Shinkansen(70min./147km)

Karuizawa Station(change trains)
Shinano Railway(25min./22km)


Komoro Station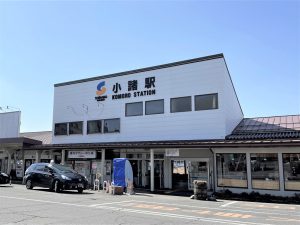 3 minutes walk


Komoro Castle Ruins Kaiko-en Park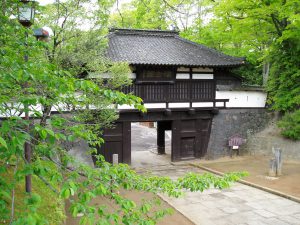 Komoro Castle – with 400 years of history – is one of Japan's Top 100 Castles as well as Japan's top 100 Cherry Blossom Viewing Spots. While most Japanese castles are located at elevated vantage points on top of hills or mountains, Komoro Castle compound is situated at the lowest point in the city — this is the reason this castle is called Japan's only "ana jiro" (literally, "castle in a hole"). Although the castle structure no longer stands in the compound, you can enjoy learning abut how the castle was shrewdly constructed by utilizing natural valleys etc.

3 minutes walk


Lunch: Dashi-soba at Yamashiro-kan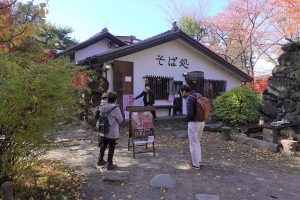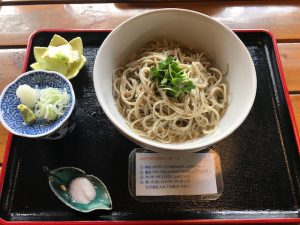 — While visiting the park, don't miss the delicious taste of Yamashiro-kan's unique "dashi" soba noodles.

3 minutes walk


Hokkokukaido "Komoro-juku"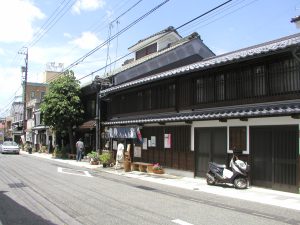 During the Edo Era (1603-1868), Komoro Juku ("historic post town") was one of the stops along the Hokkokukaido Road – a thoroughfare used for the transportation of gold, salt and rice from Echigo, and a pilgrimage route to Zenkoji Temple. Wander Komoro's historical streets and peruse local stores selling miso, shoyu, Japanese antiques and kimono!


Day 1 Accommodation: Kumeya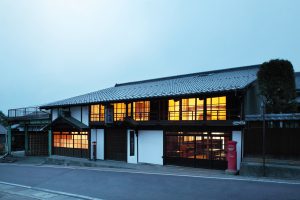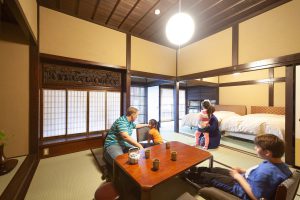 The original building of Kumeya was built, in the Edo Era as wakihonjin, the second highest ranking accommodation in the Komoro Post Town. Keeping its history and elegance, it has been renovated and newly opened as Kumeya. Kumeya offers a range of accommodation options.
Dinner: Why not enjoying a delicious dinner at a Japanese izakaya (Japanese-style bar) around Kumeya!

Day 2
Tracing the footpath of Zenko-ji Temple Pilgrims at Nunobiki Kan'non
Kumeya
2 minutes walk


Komoro Tourist Information Center (next to Komoro Station) — Rent Bicycles!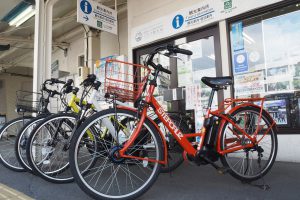 –  Rental cycles (including e-bikes) are available from Komoro Tourist Information Center (next to Komoro Station).
– Cost 2,000 JPY/day ~
20 minutes by e-Bike


Nunobiki Kan'non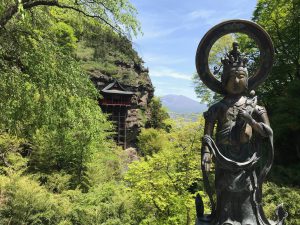 Nunobiki Kan'non is located on the Zenko-ji Temple Pilgrim Road that is said to date back to the early 8th century. Because of this temple's legendary story which is connected to Zenko-ji Temple, one of the most important and popular temples in Japan, many people who visited Zenko-ji Temple in old days would also visit Nunobiki Kan'non on their way to the Zenko-ji Temple in Nagano. Visitors can see various ancient remnants of pilgrimage, including statues of Buddha, as well as sights of breathtaking natural beauty.
20 minutes by e-Bike


Komoro Tourist Information Center (next to Komoro Station) — Return bicycles!
Lunch: Please make your own lunch arrangement at Japanese restaurants around Komoro Station!

Komoro Station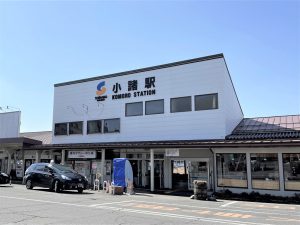 Karuizawa Station(change trains)
Shinano Railway(25min./22km)

Arrival at Tokyo Station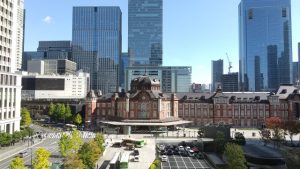 JR Hokuriku Shinkansen(70min./147km)
---
Komoro Tourism Bureau
Address: Ohte 1-6-16, Komoro City, Nagano Prefecture, Japan (Postal code: 384-0031)
―For inquiries, please email us.-
Email: info@komoro-tour.jp